Online Booking
Reserve your tickets for CHRISTMAS BAROQUE CONCERT WITH A TRADITIONAL DINNER
---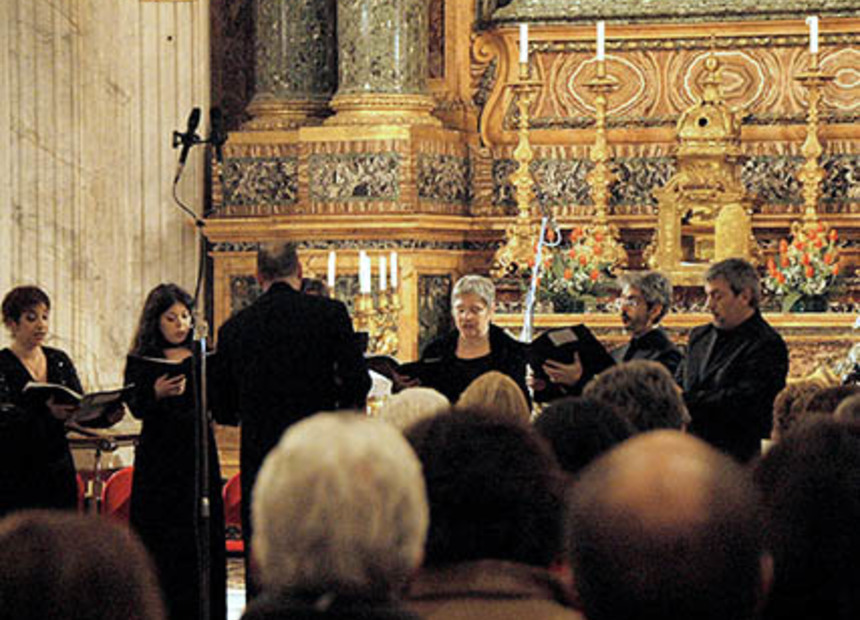 Sant'Agnese in Agone • Piazza Navona, Rome | reduction available
The wonderful liturgies performed inside the Sistine Chapel from the Baroque time were replicated in the most important Churches of Rome, attracting a lot of visitors from all over the world during the 1600. In our event of Art and Music, which is unique in Rome, you can relive the glory of an extraordinary artistic and cultural moment.
A wonderful performance through which the music of the masters of the Sistine Chapel such as Palestrina, Victoria, Arcadelt, Lasso, Morales, Anerio, inside the splendid Sant'Agnese in Agone. The marvelous church containslarge marble, sculptures, frescoes and other wonders.
 This special Baroque Christmas Concert will be performed by the prestigious Schola Romana Ensemble, the most regarded local group that is specialized in Roman music of the Baroque period.
After the concert you can enjoy having dinner in the Restaurant "Terrazza Borromimi", at Piazza Navona.
The Restaurant is hosted the stunning Palazzo Pamphilj with wonderful wiew of the Eternal City. 
You will have a full sensorial experience tasting the best dishes of our traditional cuisine.
---